Monday, June 19, 2006
The San Francisco Treat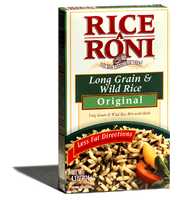 So I'm getting ready to leave for a week in San Francisco. Any suggestions for things we
must
do while we're there?
Dinger
will be there with me for a few days. We're gonna do all the touristy stuff and some Gay Pride stuff over the weekend.
Amoeba
is already on the list. Anything off the beaten track we should check out?
All responses that include the word "
Radiohead
" will be ignored.
Comments:
I live in SF:
1. Visit Glenn Canyon Park. It's a real hiking treat. Enter from Grandview Drive and keep to the left (after you've left the 'hood with the houses on stilts) and you'll come to a rock outcropping with a great view.
2. Visit The Cinch Saloon on Polk Street. It's the second oldest gay bar in SF and has an interesting mix of people. I play pool there most Saturday afternoons (2-ish). Say "Hi" to Neil if he's there. Everyone knows him!
3. Visit Corona Heights for another amazing view of the city. It's next to the Randall Museum. You can hike up to the Randall from the Castro or from Church & 14th street catch the 37 Corbett bus.
4. Visit the Ferry Building at the end of Market. Best time is Saturday during the Farmers Market, but anytime is a great time to see what a wonderful job they did with the restoration.
5. Take a ferry to Sausalito and have dinner. The trip back (around 7pm -- last boat) as the sun's going down is quite romantic.
6. Go to Angle Island if you can make it. Rent a bike for the day and take a trip around Perimeter Road. NO BETTER views of the whole Bay Area will be had anywhere else (perhaps Mt. Tam to the north is better but that requires a car and a pretty stiff hike up to the top).
7. Avoid anyone doing Meth. Period!
Have a great trip and remember the sunblock!
Mitchell
Post a Comment
<< Home